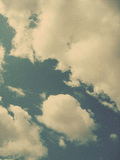 dress-TJ Max/hat,shoes-thrifted/sweater-charlotte russe/scarf-handmade


This is my Heidi inspired outfit, which didn't end up looking like a Heidi outfit at all. You may be wondering why I'm not wearing the adorable hat. Well... it doesn't fit my big, fat head! So into the
shop
it will go.
These next three pictures are from my newly purchased
Heidi
book. I adore the illustrations and look forward to reading it. Look how cool Grandpa is with his beard, pipe and hat!
The Story of Heidi
was released in 1979 and came out on video in US in the 80's. English versions of the film are very rare, I've been hunting for one for many years. My Nana still has our original copy, but it's in very bad condition from all the past viewings. This scene was one of my favorites. Unfortunately it's not in english :(, but it will do.
I first saw this movie when I was very young. My Pa had recorded it for my sister and I, off the tv. It had quite an impact on me back then and I believe still does.
Heidi lived the ideal, simple, beautiful life. There was no excess of any kind. Simple clothes, fresh food and air, gorgeous surroundings, handmade goods...aahhh! How I would like to try and live more simply. Actually, I am trying, but the pull of the world sometimes seems too strong for me to fight. I'm striving to live within my means, I'm attempting to keep only what is necessary and I have a great desire to make more clothes/blankets/ etc. by hand. All I keep telling myself is, "Baby steps" and "One day at a time". I'll get there eventually :D Often times, I'll find myself making excuses as to why I can't live the way I desire. I have to make a real conscious effort to make the best of where I am NOW, not imaging how great things would be if I lived here or there and how much happier or what a better mother I'd be in this or that circumstance. I need to live and take advantage of every moment! Live life as though it were my last day! I know, this is much easier said than done, but the desire is there. That's enough to get started. Does anyone else feel this way?
♥ anne